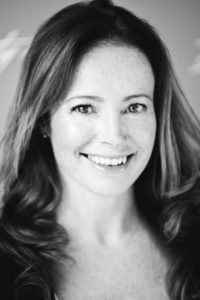 Nata a Nottingham Inghilterra, Gail compie i suoi studi come performer presso la Italia Conti Theatre School a Londra dove si diploma come ballerina e insegnante in danza classica, modern jazz and tap con la Imperial Society of Teachers of dancing and the Royal Accademy of Dancing.
Dopo aver lavorato come ballerina in diverse produzioni inglesi sia nel West End che in tournee per il U.K, approda in Italia per iniziare una carriera come insegnante e coreografa.
I suoi lavori più recenti sono Notte prima degli esami (workshop) regia di Saverio Marconi, Sunset Boulevard, Todi Festival, regia di federico Bellone, Dirty Dancing – The classic story on stage ( associate coreographer first edition) Teatro Nazionale Milano, regia di Federico Bellone, Fame the musical, Teatro Nazionale Milano, regia di Ferderico Bellone, West Side Story, Teatro Manzoni Milano, regia di Federico Bellone, The Life, Teatro Nazionale Milano, regia di Alice Mistroni.
Ha appena terminato le riprese (come coreografa) per il cortometraggio "Italia" il musical regia Giuseppe Cardacci e ha lavorato su numerosi videoclip musicali e la trasmissione "Solletico" RAI
E proprietaria, co fondatrice e responsabile danza per l'accademia "SDM – La Scuola del Musica" e la scuola"Fuori di Danza" di Milano dove lavora anche come insegnante di modern jazz e tip tap.